Our Commitment to Quality
Evelyn Robins is one of the micro mesh industry pioneers. In 2002, she began manufacturing the first gutter guard to use a stainless-steel mesh. Evelyn's experience in virtually every variety of gutter guard has resulted in 2 proven types of gutter protection; mesh and perforated, accommodating every application and budget.
The real secret behind Leaf Solution is not only the perfectly designed stainless steel mesh, but the 3 seams that run longitudinally down the product. These 3 dips are essential in allowing Leaf Solution to be installed at a slope because they change the direction of the water and force it into the seams.
In 2002, while our competitors were selling their version of gutter guards, Evelyn was developing and perfecting the art of stainless-steel micro-mesh. Evelyn was dedicated to producing the best products available.
Leaf Solution products are manufactured in the USA. All products are put through a rigorous high quality control process backed by an exclusive 20-year warranty.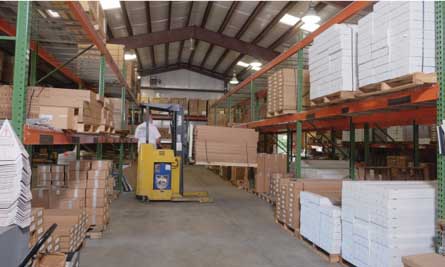 By controlling manufacturing in it's own facility, Leaf Solution maintenance inventory levels that result in virtually immediate order fulfillment (24-48 hours).